Southern California car dealership continues charitable relationship with The Women's Guild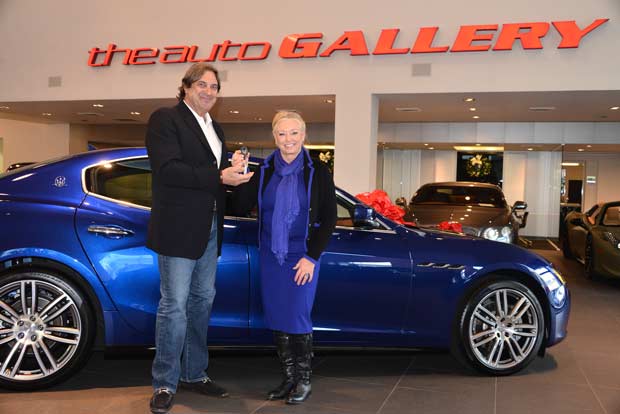 Beverly Hills (Dec. 17, 2015) —The Auto Gallery family of luxury auto dealerships in Southern California auctioned off 1 year leases on two new 2015 Maserati Ghiblis at the Women's Guild Gala. The annual gala, held on November 14th at the Beverly Wilshire Hotel, assists the Women's Guild in raising money for their charitable contributions to Cedars-Sinai. This year over $1.2 million for the Women's Guild Simulation Center for Advanced Clinical Skills.
On December 14th, the winner of the first Maserati auction, Mrs. Anna Sanders-Eigler was on hand at the Maserati Beverly Hills dealership along with Harrison Gray, Co-President and Partner of The Auto Gallery, Hella Hershson, President of The Women's Guild and Pary Mosenifar, Vice President of The Women's Guild, to collect her 2016 Maserati Ghibli. Mrs. Sanders-Eigler won the lease with a bid of almost $28,000, on one of the premium auction items of the evening.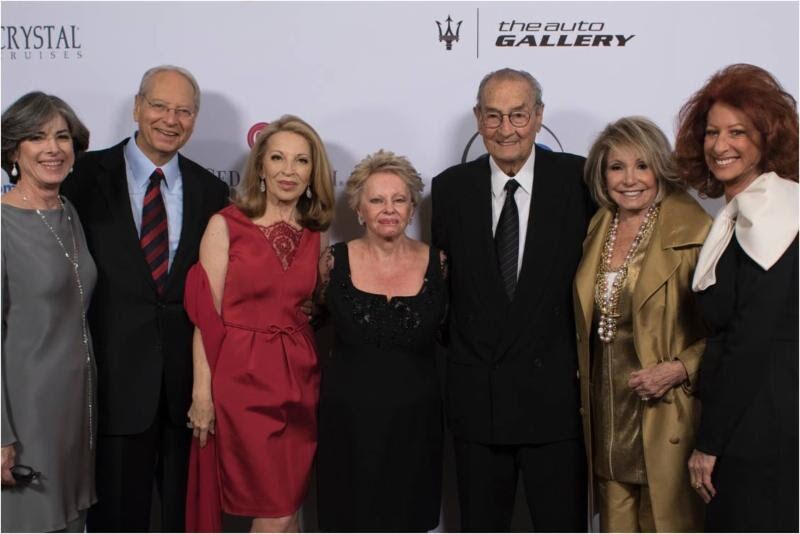 photos by Michele Marie PR
The Auto Gallery has been working with the Women's Guild for several years and assisting them in their charitable work. "The Auto Gallery is honored to be a major supporter of the Cedars-Sinai Women's Guild", said Harrison Gray. "Our donation of a year lease on two Maserati Ghibli's is only a part of our dedication to this incredible organization."
"We are so grateful to the Auto Gallery and its three Maserati dealerships in Beverly Hills, Calabasas and Van Nuys for their generous cash donations and the Ghibli leases to the Women's Guild Cedars-Sinai fall fund-raising gala. A highlight of the evening, the auction created lots of excitement and generated lively competitive bidding," remarked Hella Hershson, President, Women's Guild.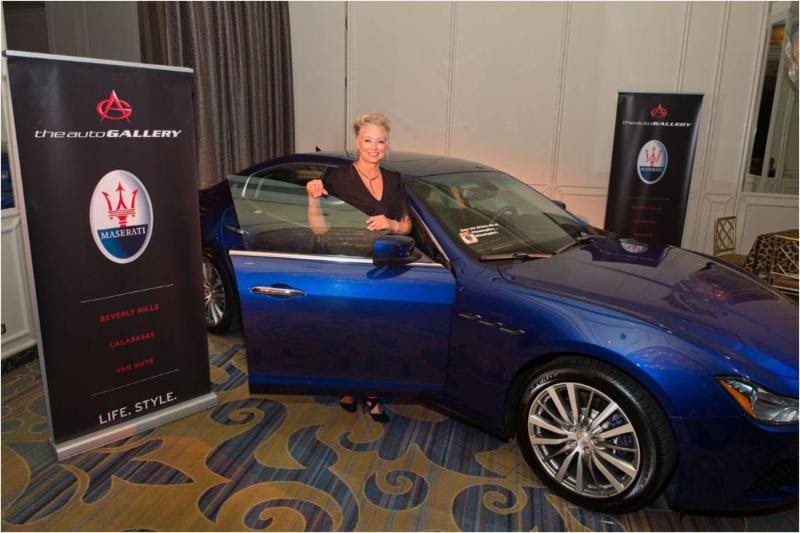 photos by Michele Marie PR
ABOUT THE AUTO GALLERY
The Auto Gallery is a family of luxury auto dealerships committed to creating long-term, relationships with its enthusiast customers that transcend the typical auto-buying experience. Through state-of-the-art showrooms and service facilities, industry-leading sales and service professionals, and the most comprehensive model inventories, the company's 12 dealerships in Southern California celebrate the exclusive life and style of the Lamborghini, Maserati, Porsche, McLaren, Audi, FIAT, Pagani and Alfa Romeo brands.
ABOUT THE WOMEN"S GUILD
The Women's Guild has been inspiring innovation at Cedars-Sinai for more than a half century. Its members share a powerful commitment to supporting cutting-edge research and world-class healthcare. Since its inception in 1957, Women's Guild has spearheaded projects to advance the medical and clinical priorities of Cedars-Sinai. Over the years, the medical center's leadership has approached the Women's Guild board of directors to present and discuss areas where the group's support would be instrumental. Women's Guild members listen and learn and roll up their sleeves and get to work.