Because of its renowned beauty and chic style of living, the residents of Hidden Hills are no stranger to the finer things in life. Celebrities and actors call it home. The Santa Monica Mountains stand tall in the distance.
And Hidden Hills Magazine helps host exclusive events in addition to providing valuable news, features, and articles about the community.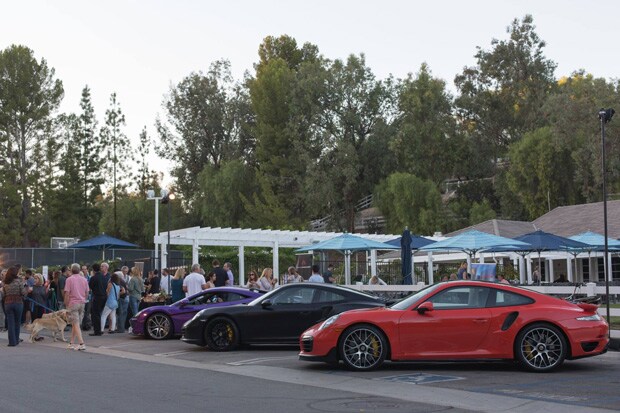 On Wednesday, October 7th,
The Auto Gallery
and
Hidden Hills Magazine
presented a modestly sized car show headlined by the finest brands of automobiles: Porsche, Lamborghini, McLaren, Maserati, and Audi. It was a display worthy of the Hidden Hills lifestyle; in fact, in some cases it became more than just a showing.
These masterfully crafted high performance automobiles were available for test drives to exhibit their luxury and capability.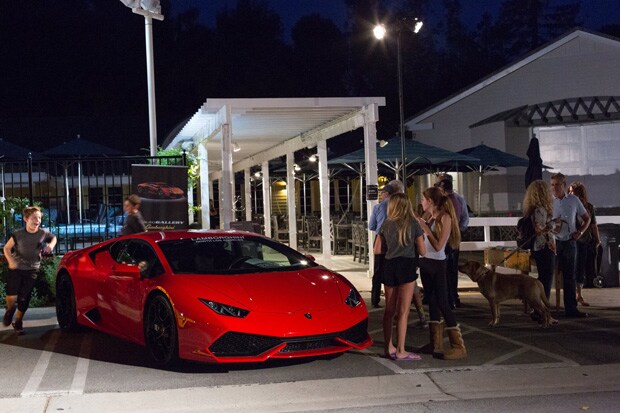 These exquisite paradigms of German and Italian engineering served only to evoke want and desire from onlookers, resting on the laurels of their marques.
This much elation and buzz can muster quite an appetite. So while more than 150 residents of Hidden Hills admired these cars, they indulged their tastes to the savory menus of the popular food trucks
Rock Chef & Roll
and
Cool Haus
.
And so, for one night, a community best known for its celebrities also became a bastion of automotive excellence. The Auto Gallery is proud to have participated in this amazing event and looks forward to returning in the near future.
Hidden Hills, California, is the product of A.E. Hanson, the acclaimed Southern California landscape architect and community developer. The same man whose earlier projects include Rolling Hills, Palos Verdes, and "Greenacres" in Beverly Hills. This gated community boasts the nature reserve and greenbelt of the Upper Las Virgenes Canyon Open Space Preserve as its northern border.