Even if September brings cooler temperatures, Doris Bergman and The Maserati Auto Gallery kept the West Hollywood air sultry with the 6th Annual Emmy Style Lounge & Party at the esteemed Fig & Olive. This invitation-only event boasts dozens of celebrities, incredible gifts, savory food and drinks, and charitable contributions. It, once again, served to truly demonstrate the unparalleled grandeur of southern California.
The Maserati Auto Gallery hosted this year's event, a coupling of indulgence and relaxation, honoring the television industry's Emmy-nominated actors, Emmy winners, presenters, stylists, and Hollywood VIPs. From Scandal's Khandi Alexander to Eric Roberts and Jason Ritter, the Emmy Style & Lounge Party deluged celebrities with high-end gifts, including jewelry, men's wear, cosmetics, skin and hair care products, watches, spirits, shoes, and more.
But the 2016 event was unlike any other, for there were two guests of honor: a new McLaren 570S and Maserati Ghibli.
The Irresistible Maserati Ghibli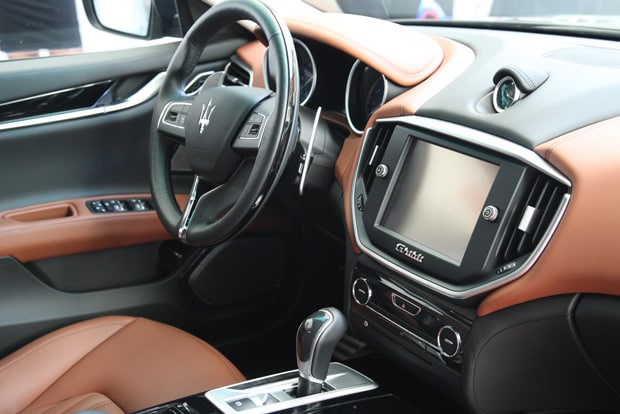 If any car could stake a claim of absolute irresistibility, the Maserati Ghibli easily merits this badge. Clean lines that develop a fluid movement across the profile, the Ghibli recaptures the glamorous sports car of yesteryear with modern charm and capabilities. A sleek silhouette leads from the concise tail end design to the scowling headlamps anchored by the remarkable Trident marque. This is the vehicle that redefines the perception of marrying luxury with power—and surprises many with just how much punch it packs in a 3.0-liter V6. The Ghibli can crank out as much as 404 horsepower and 406 lbs.-ft. of torque.
The Incomparable McLaren 570S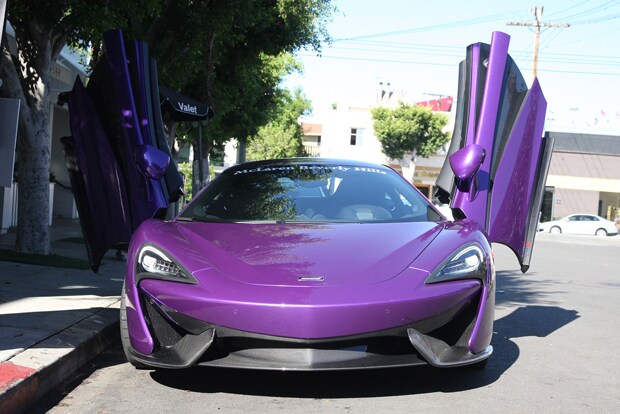 The McLaren Sports Series is the zenith for sports cars. It's innovative. It's powerful. It's luxurious. And it can only be McLaren. A carbon fiber chassis provides the foundation upon which a striking, futuristic aesthetic is built. On the interior, the same impassioned approach to design is applied to the hand-crafted leather that highlights the cabin's features. And a 3.8-liter twin-turbocharged V8 makes this McLaren 570S, royally dressed in purple, poised to master the road with 562 horsepower and 443 lbs.-ft. of torque. This car isn't a derivative of a sports car; it's the embodiment of one.
Wednesday's Child
The Maserati Auto Gallery would be remiss to not mention the importance of Wednesday's Child. It is a program that focuses on placing children in the Los Angeles County foster care system, who are in need of adoptive families. And with compassion being one of Berman's hallmarks, she invited two lucky teens to experience her incredible brand of VIP treatment.
For your own experience of VIP treatment, we invite you to The Maserati Auto Gallery. Our brand ambassadors are enthusiastic to introduce you to the capabilities and luxury that makes a Maserati … a Maserati. Contact us today for an appointment.